Car Lockout Services San Antonio, TX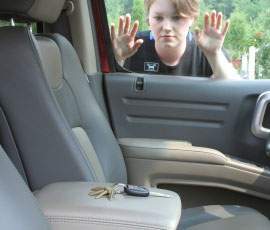 If you've ever locked yourself out of your own car with the key in it, or you lose your car key somewhere far away from home, then you understand the level of frustration thousands of people face every day. And if you're having an appointment, or you're supposed to be in school writing a test, or you're even stuck somewhere at a very late hour, with practically no one to come to your rescue, at that point, your annoyance, panic and frustration reaches a whole new level.
When faced with such a situation, your best bet would be to call an emergency locksmith, and what better locksmith company is there than Handyman's Locksmith. Our 24 hour locksmiths are ever ready to come to your rescue right here in San Antonio, whenever you are locked out of your car, all you have to do is call us and we'll have an automotive locksmith at your location within the shortest time possible.
We are fully aware of the complex security systems that comes with today's cars, that makes it very difficult to get into a car without the keys, but our automotive locksmiths have been fully trained, and are familiar with the sophisticated systems of cars today. With our special tools, we are fully able to bypass the car's security with ease, without damaging the locks.
Have you lost your car keys? There is no need to panic, because our locksmiths will study the pattern of the locks, and create a key, just like the one you've lost giving you access to your car, the model of the car doesn't matter, neither does the year the car was made, we take care of all makes and models. An emergency always occur at the most ungodly hour, that is why we run a 24 hour service, always ready to come to your rescue at any time of the day, whether its 2pm in the afternoon or 3am in the morning, our locksmiths will always be there to give you access to your car once again.
So why not give us a call, and let us come rescue you.