Locksmith Services San Antonio, TX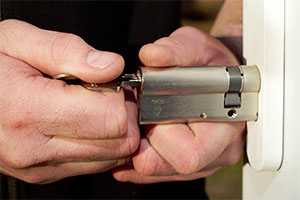 We understand the importance of knowing that your home or building is safe and locked down, there is nothing worse than constantly worrying if your house is safe or not. Hiring a professional locksmith is crucial to a protected home. Many do not consider locks to be an important part of a home, however a lock prevents outsiders from entering your home. An experienced locksmith will give you the peace of mind knowing that your precious items are safe and locked, whether it's commercial, residential or automotive.
Our 24 hour Locksmiths in San Antonio offer a variety of services for residential, commercial and automotive needs. We understand that as a business owner, you are constantly busy and stressed growing your business, and knowing that your business and employees are safe is important to you. Our handyman locksmith services will ensure that only the most trusted and reliable security systems are installed, including door locks and other related products. We can help with rekeying, lockouts, installing high-end security alarms/systems, and even something smaller like desk and file cabinet locks.
Perhaps you are in need of a locksmith that provides residential locksmith services, we can help with that too. A home is a place where you care for your family, keep your belongings, and just feel safe. Safety and security is of the utmost importance when it comes to your home, and we understand that. As professional locksmiths, we will do what it takes to ensure that your home is as safe as possible. You can rely on us to provide the best of the best services, including installing doorknobs, rekeying, installing high-end security systems, and other minor locks for mailboxes, doors, etc.
Not only do we provide 24 hour locksmith services for commercial and residential buildings, we also help secure your automobiles. Automobiles are often left out on the roads for parking, and can be broken into and stolen. As professional locksmiths, we have state of the art locks to ensure that your automobile is 100% safe and secure.
We understand the importance of locking and securing commercial and residential buildings, and your automobiles. Our business takes pride in the quality, professional and timely service that we provide. Fortunately, our 24 hour locksmith services in San Antonio are a simple call away, and will be there to help you with all your locksmith needs. Contact us today to start securing yourself.
Local Mobile Locksmith, Mobile Key Replacement, Key Unlock Service, Lock and Smith, Mobile Locksmiths, Rekeying Door Locks, Keyless Entry Door Locks, Home Security Systems, 24 Hour Emergency Locksmith, Master Lock Keys, 24 Hour Auto Locksmith Service, Automobile Keys, Cheap Auto Locksmith, Changing Cylinder Lock, Transponder Key Programming, Open a Locked Car Door