Home Locksmith Services San Antonio, TX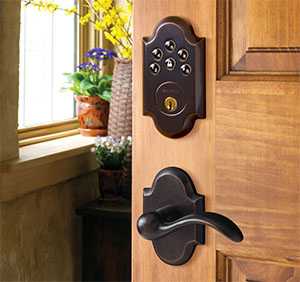 Having a good reputable residential locksmith can be an asset for multiple reasons. Usually locksmiths are called up when you have an emergency and you've locked yourself out of your home. This can be one of the most aggravating and frustrating situations, but a locksmith can ensure that you get safely back into your home.
A good home locksmith offers more services than just assistance in an urgent crunch such as a home lockout, however. They can also add security accessories to your doors and check all of the locks in your home to be sure they are functioning correctly. If you have a broken a key in the lock, or need to re-key your home, a locksmith can also be invaluable. If you have a good locksmith you are endowing protection to your home, possessions, and loved ones.
The amount of burglaries which takes place in metropolitan cities is overwhelming compared to anywhere else. San Antonio Texas is no exception. If you're living in a city you are at a greater risk, and the best way to ensure your safety is to hire a locksmith. With all of the advanced technology locking systems which locksmiths utilize and handle you will be able to leave your home or retire to bed confident that you're safe.
A 24 hour locksmith is what you need for those home lockouts as they will provide an extra key immediately. In case of any other sort of threat or privacy issue you can also call a 24 hour locksmiths to arrive promptly and change your locks. Sometimes the key gets broken in the lock, too, and the best thing to do is call a locksmith as trying to get it out on your own usually causes further damage to the lock. If you do harm the lock, a locksmith can still be of great use. Whatever security issue you are facing, sometimes you need it done fast and that is why there are 24 hour locksmiths on call. You never know when you will have an emergency of any sort and need a fast response from a home locksmith.
Re-keying your home can be a very important task which you need to do from time to time. It isn't uncommon for contractors to have been given admittance to your home through your lockbox key. If you are at risk for this, or if you no longer have any control over people coming and going from your home, or who has access to the lock, you may want to re-key your home. Over time you may misplace or give keys away and forget or lose track of who has them--what about a Realtor, past babysitter, or repair man? You can also re-key locks if they are old, worn out, or ugly.
No matter the situation, having a residential locksmith is a very important resource for your security. Everyone wants to keep their families and valuables safe, so make sure you have a trustable home locksmith with a good reputation on your phone. You may also want to consider adding more safety measures to your home, and a locksmith can help you every step of the way.